Caution: Do not attempt this with your functioning iPhone 5C!
An iPhone 5C with a defect charging port has been revived with an added Micro USB Charging Module (1A charging current) and a Li-ion Battery (size: 18650, 3100mAh – double the size of the original battery). The original charging port, the battery and the loudspeaker have been removed to provide ample space for our new features.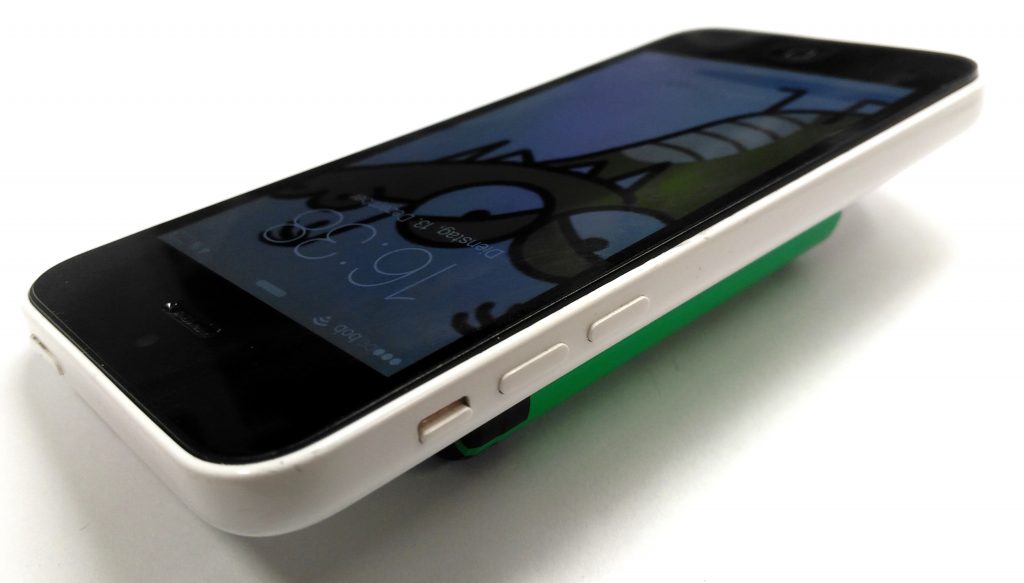 Step 1: CNC milling the accu cut out on a MINImill
After disassembling the iPhone 5C, we milled a 65.5×14.5mm slot on a MINImill into the backplate of the iPhone to accomodate the 18650 battery. We wrapped the electronic circuit board in plastic to prevent milling dust from getting inside the sensitive electronic circuit board. Milling the Steel- Polycarbonate Backplate on the MINImill worked great, although Apple obviously used very high quality materials.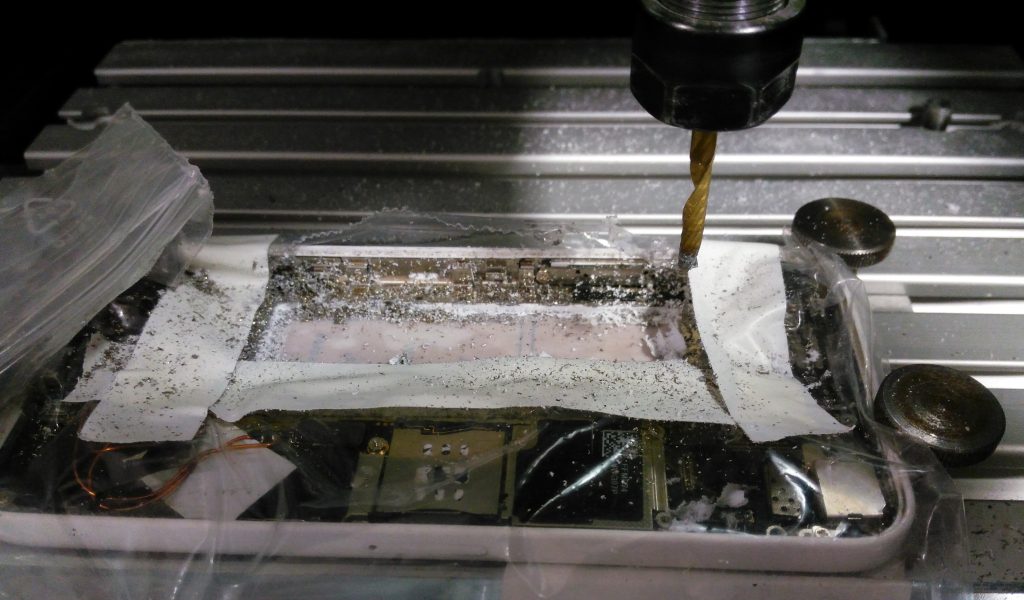 Step 2: Wiring the electronics and glueing them into place
The next step after making room for the new battery was glueing everything in place, connnecting the charging-module with the battery and the USB-Port and connecting the iPhone power supply port (the battery connector pin on the main board) in parallel with the new battery. After sucessfully testing the iPhone, we started reassembling it.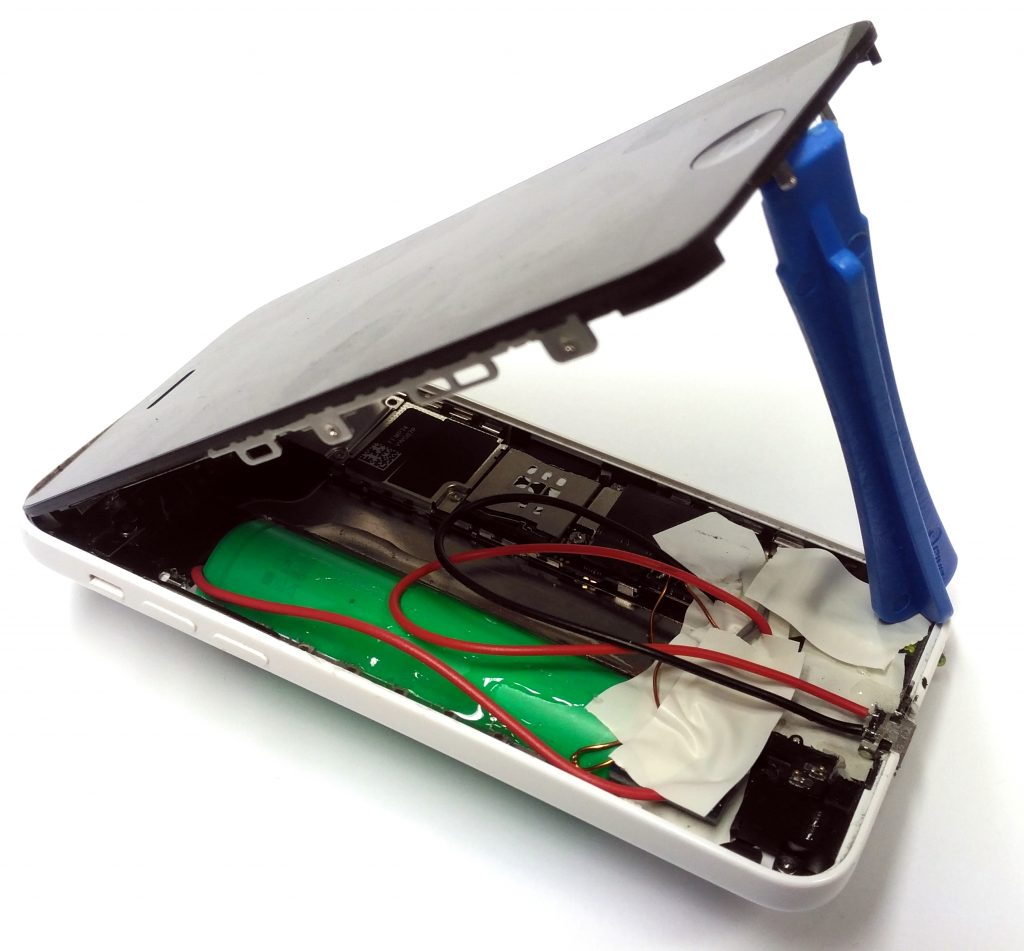 Step 3: Iphone is ready to rumble
The iPhone booted without any problems, and we were able to close it again. We now have a fully working iPhone with a battery twice the capacity of the original one. Also the cost for the repair was below 10€, so for us it was, thanks to the capabilities of the MINImill a great way to fix our phone.