EXPERIENCE A NEW DIMENSION OF MODELMAKING – WITH THE NEW MINImill KIT 2!
It was never easier to mill complex projects at home. The MINImill KIT2 manufactures 2 and 3 dimensional parts and pcb directly in your workshop.
The MINImill KIT2 offers a milling area of 560 x 340mm and fits perfectly on your desk. You can manufacture parts from DXF, STL, GCODE and Gerber files directly with our MINImill software.
Our intuitive software helps you in making perfect parts directly in your workshop. Open and directly mill DXF, STL and Gerber files.

2 YEAR WARRANTY
(up to 300 hours)

30 DAY FREE RETURN POLICY

FREE SHIPMENT FOR ORDERS ABOVE 40€

QUESTIONS?
CONTACT US
EASY 2D AND 3D MILLING
Manufacture 2D and 3D files easily – open the file, place your part on the worktable and start milling.
Our software helps you automatically calculate the perferct path for milling, so that you can start out without learning CAD-CAM programming.
Parts for modelmaking, replacement or casting can be manufactures instantly, so that you can test out the best possible solution within minutes. If you need more complex milling operations, the MINImill KIT2 is fully compatible with industrial CAM solutions.
Learn more about 3D milling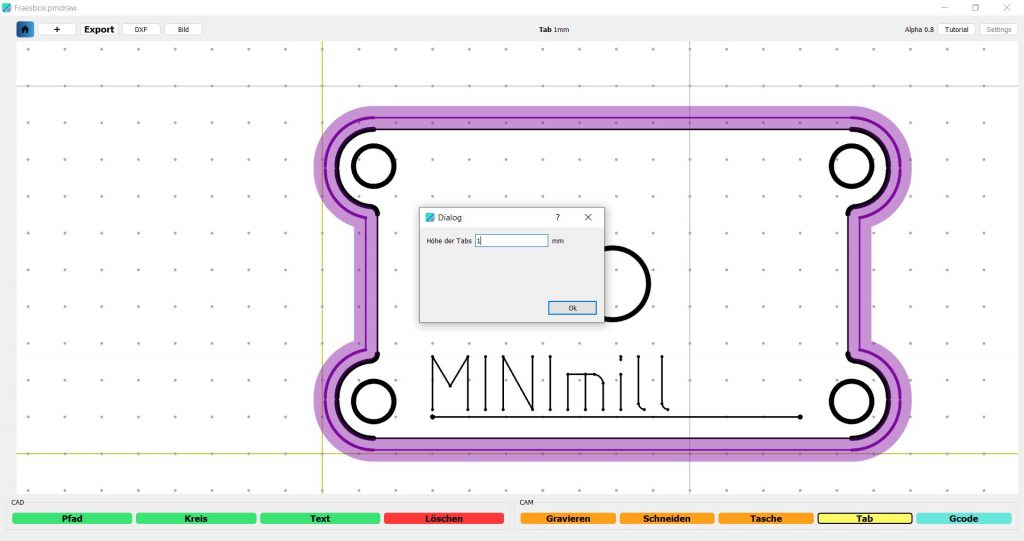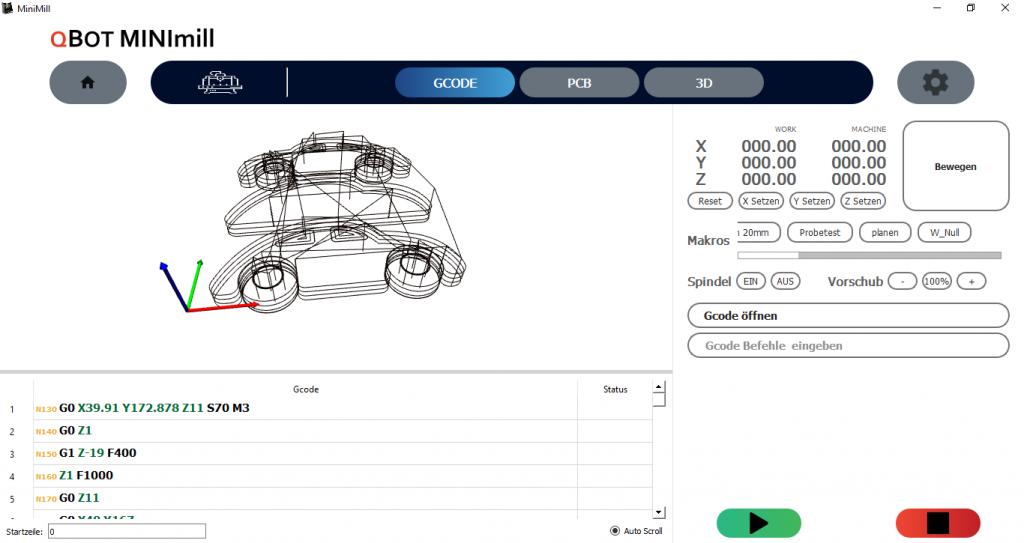 SIMPLE USABILITY THROUGH INTEGRATED CAD CAM
The MINImill software includes a free drawing module with CAD-CAM and DXF import. Program the milling paths for your milling projects directly in the MINImill software.
For complex projects, the CNC portal milling machine has a comprehensive GCODE module that can be controlled from all professional CAD-CAM programs. Advanced functions such as tool length measurement, tool change and macros allow you to adapt the milling machine to your application.
You can of course install and test our software in advance or try our tutorials in the WIKI.
Learn more about the MINImill Software
milling projects made by our customers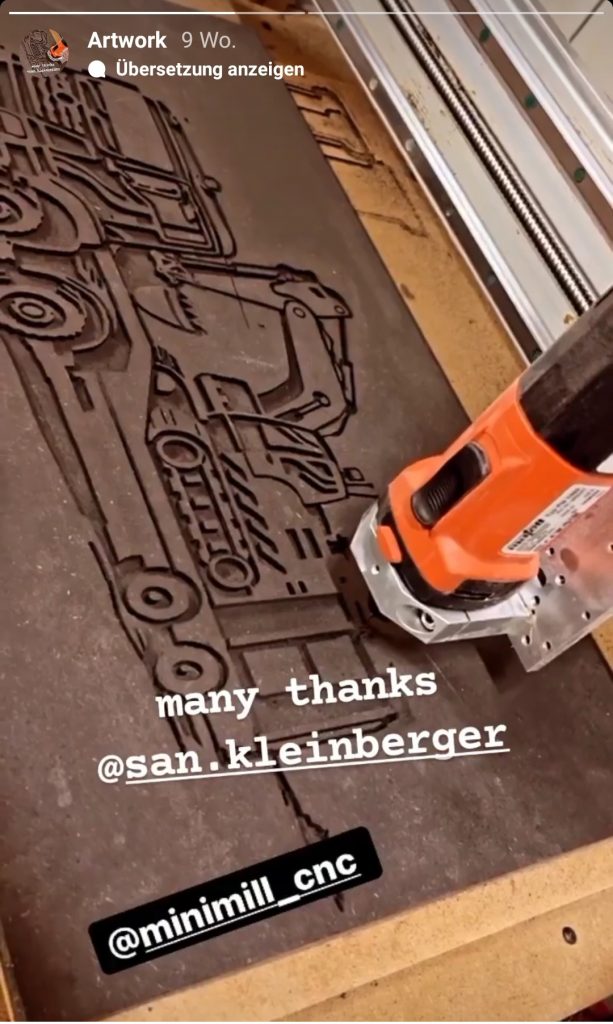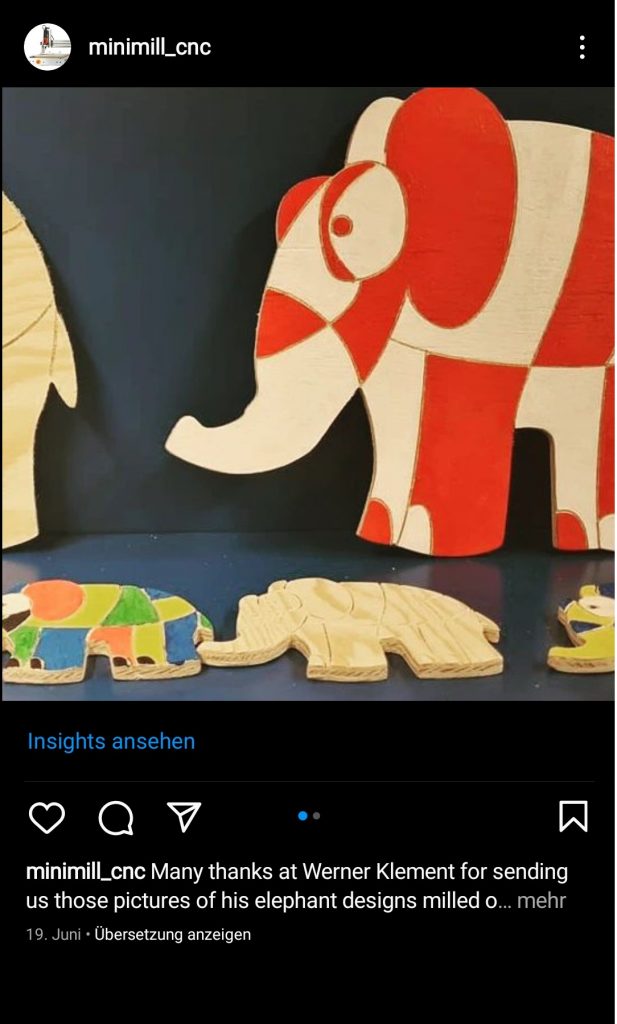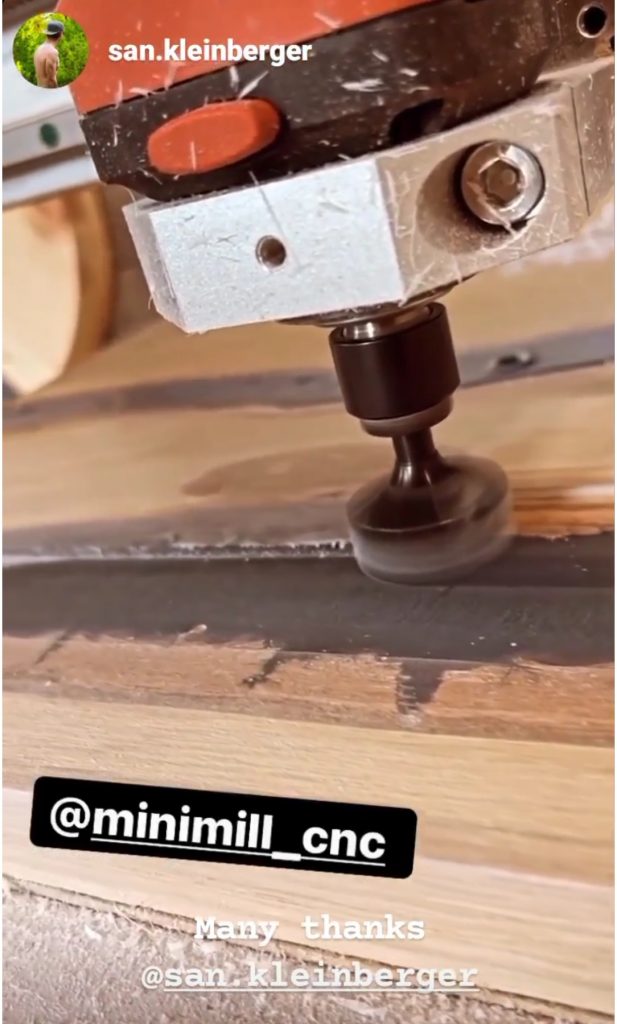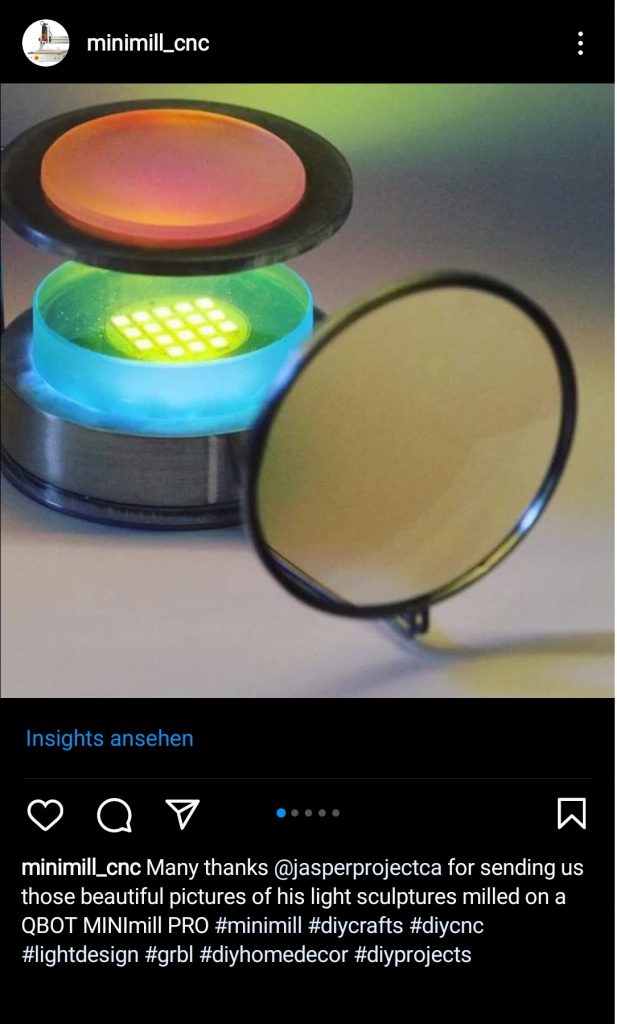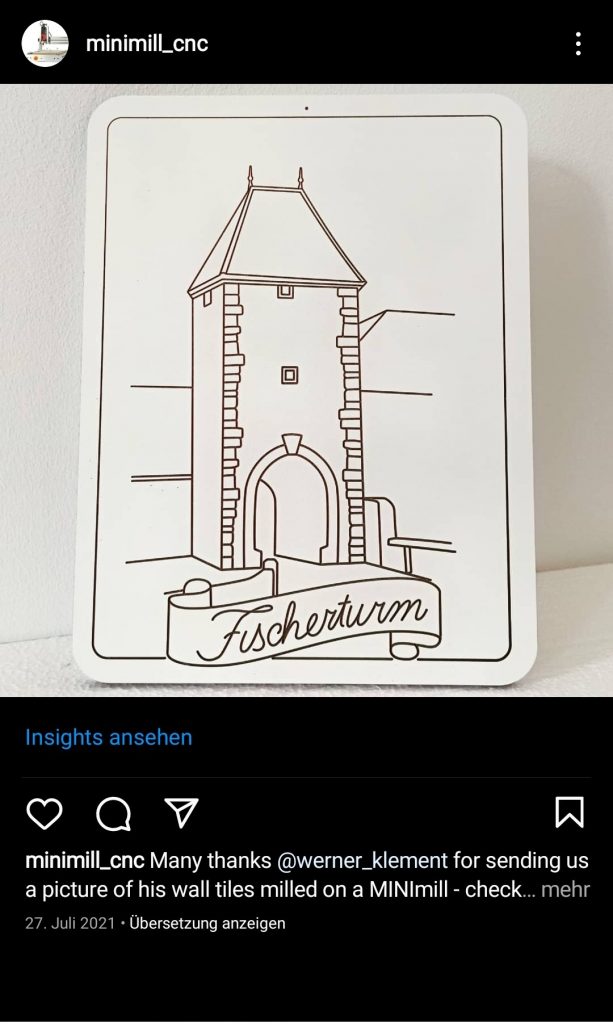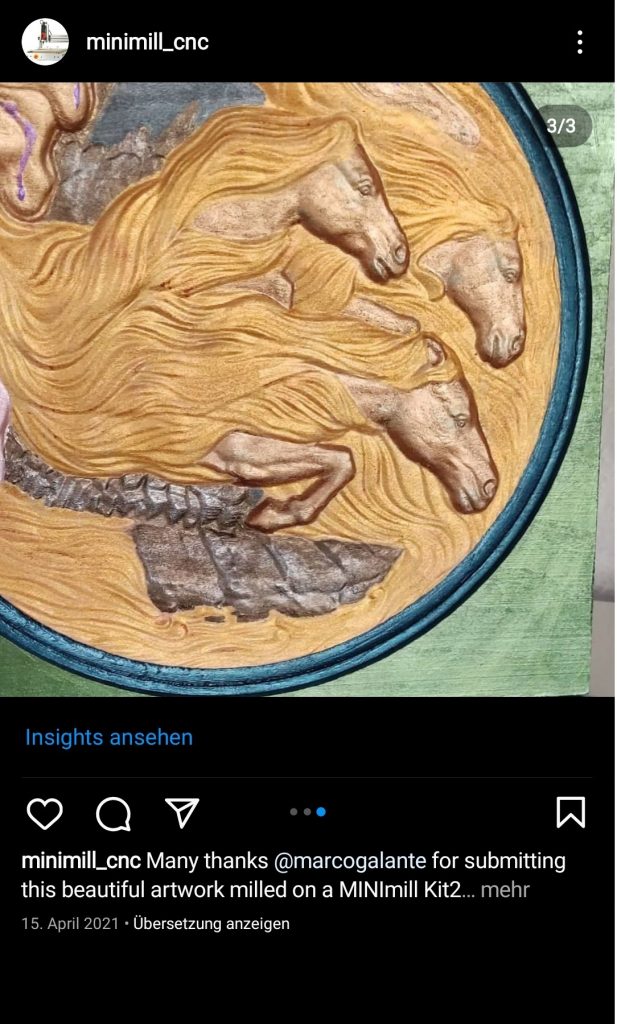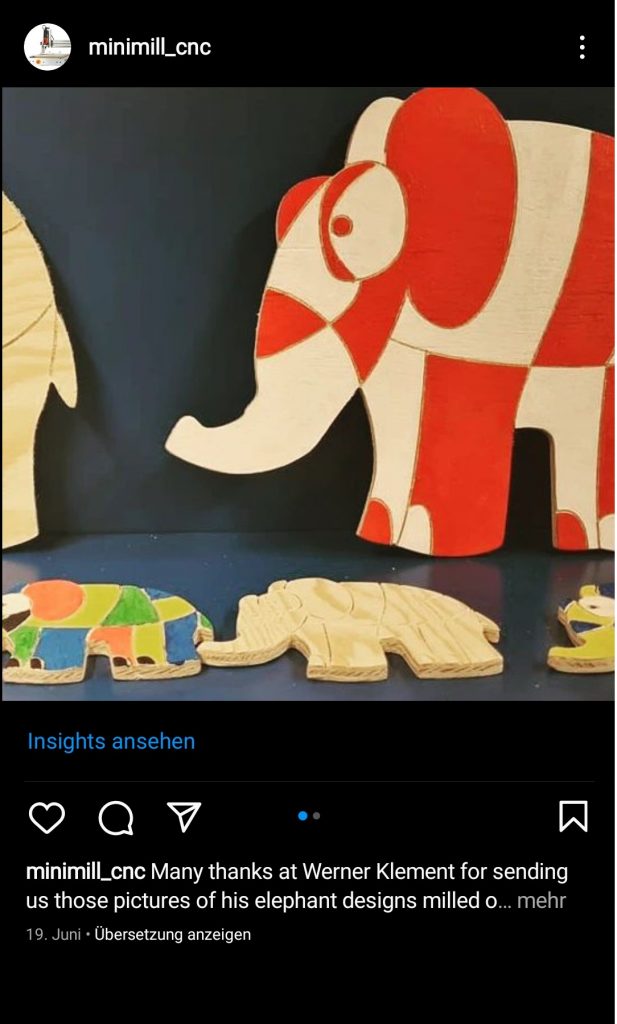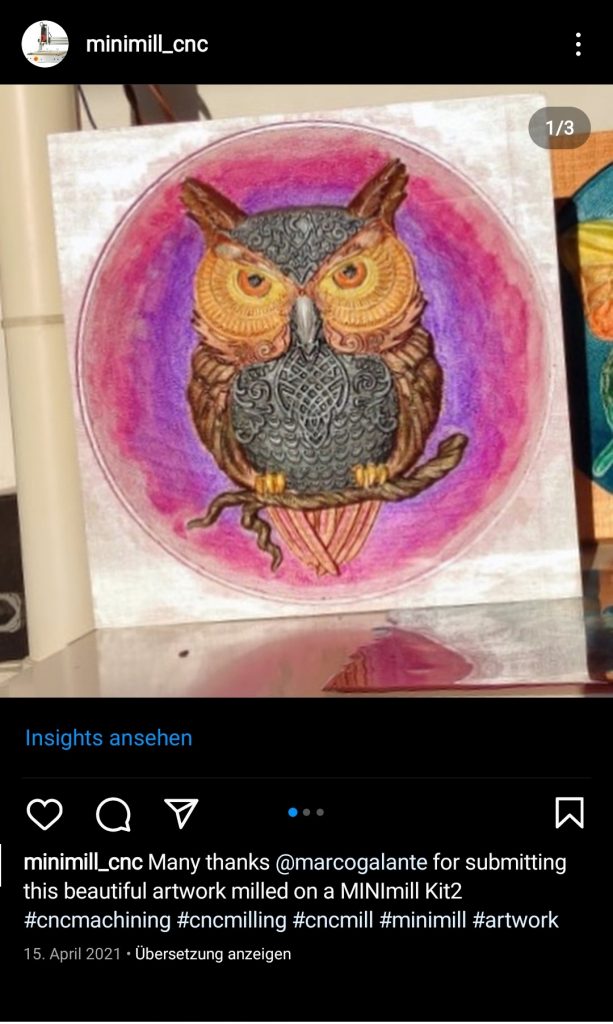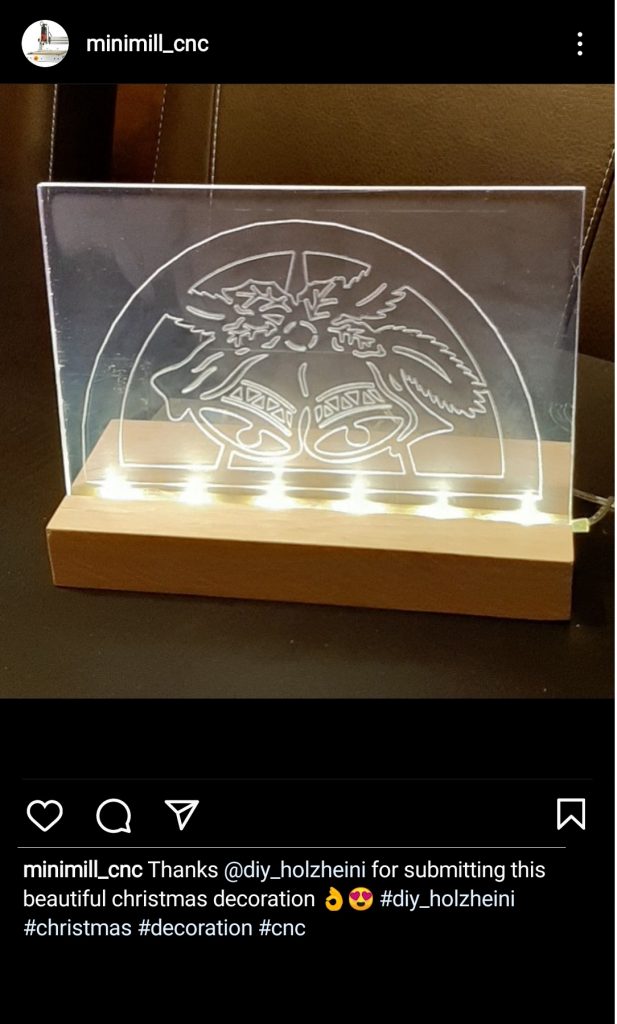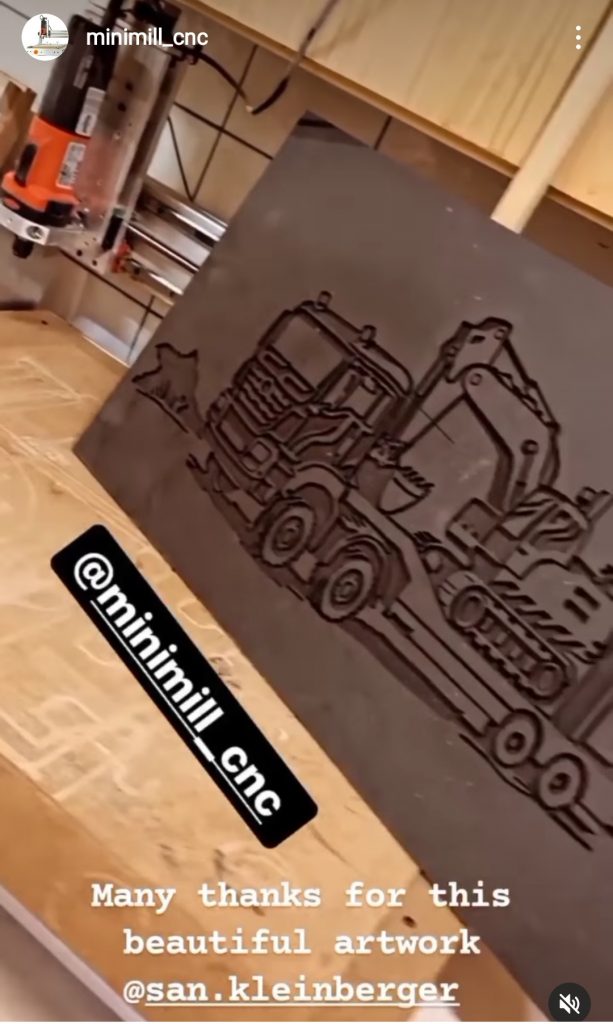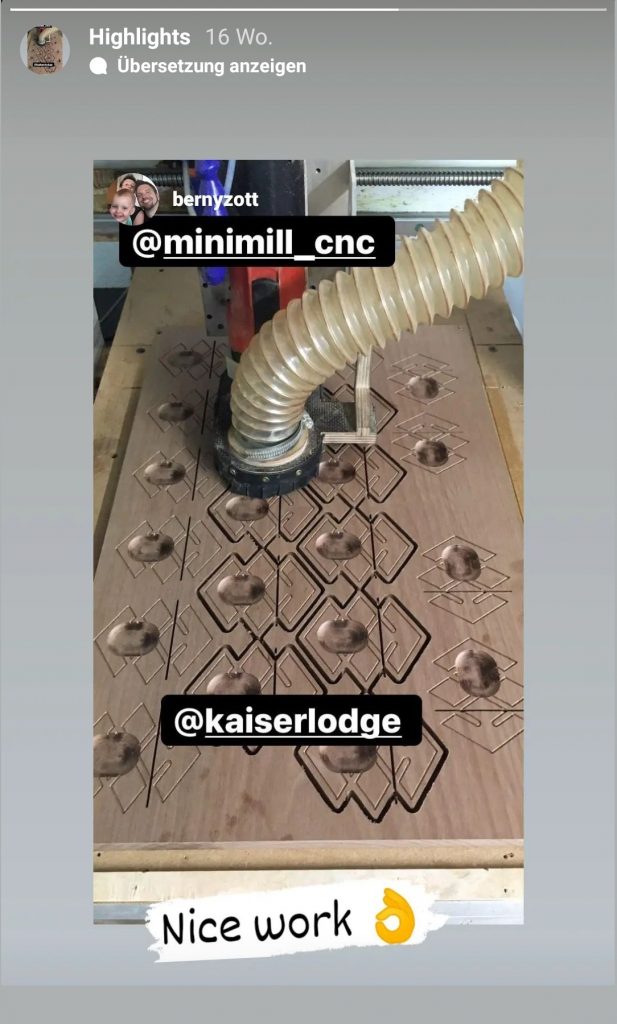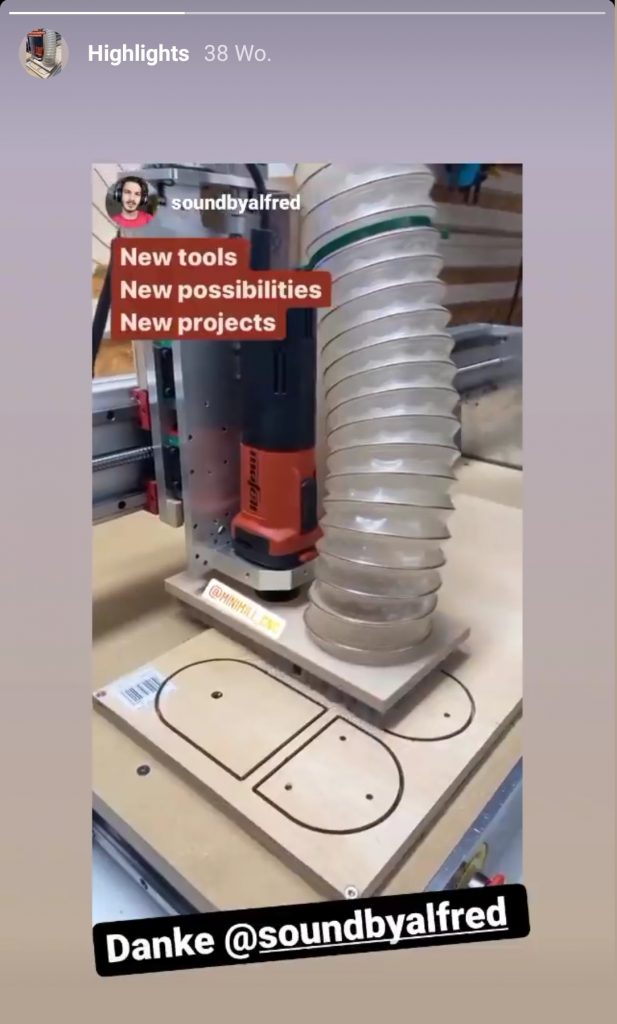 SIMPLE PCB MILLING
Easily mill single or double sided PCBs directly from your Gerber files. Our software automatically calculates the cutting and drilling files for your PCBs. Open your Gerber files and directly start milling.
The MINImill KIT2 offers an automated probing system to perfectly engrave your PCBs. Get industrial grade PCB milling results on your MINImill KIT2 and speed up your PCB development.
Our software automatically chooses the cutting and drilling tools, you just have to manually change the tools during milling. For easiest startup we recommend our PCB holder – however using our tutorials in the download section you can even mill your own.
Learn more about PCB milling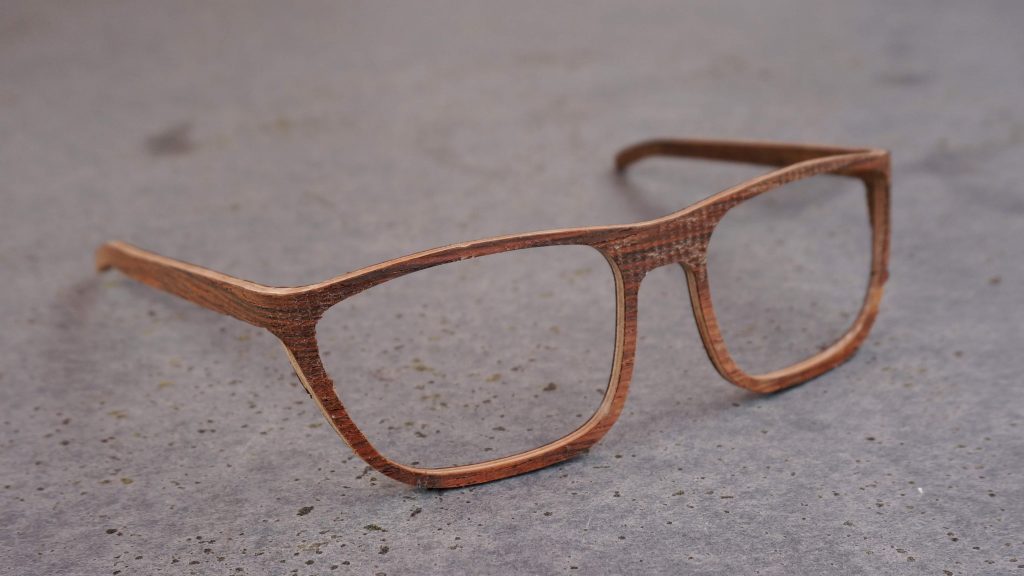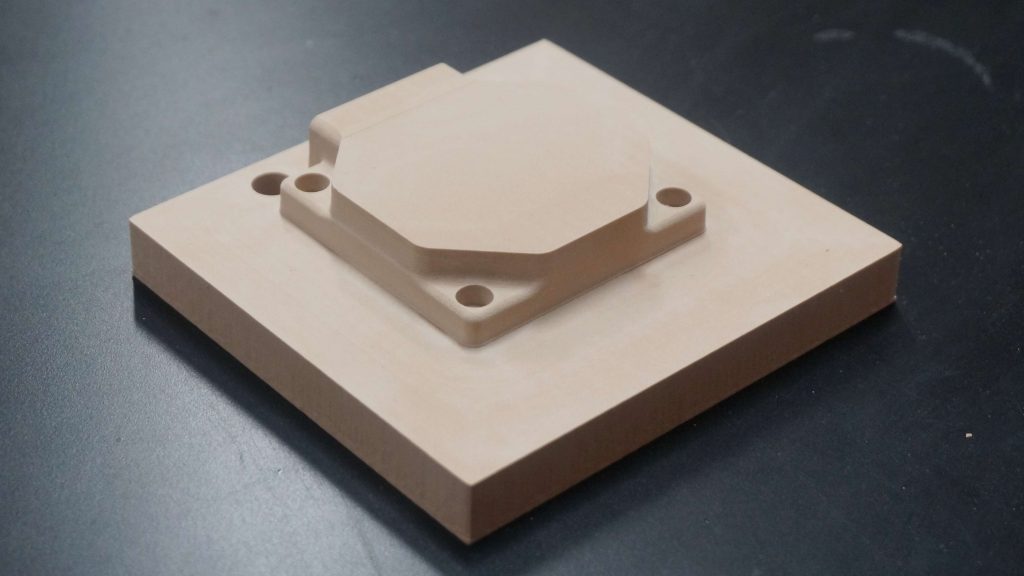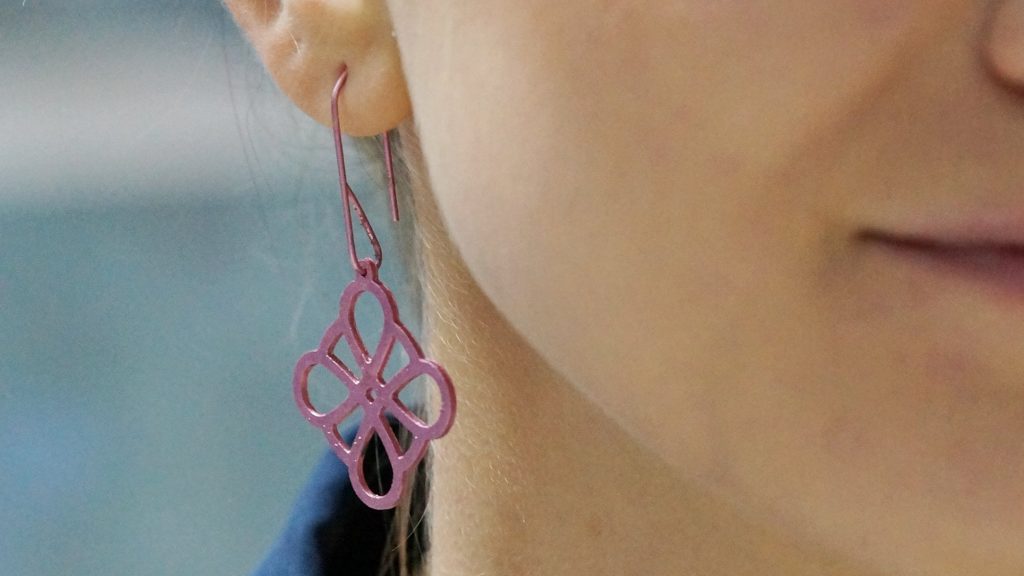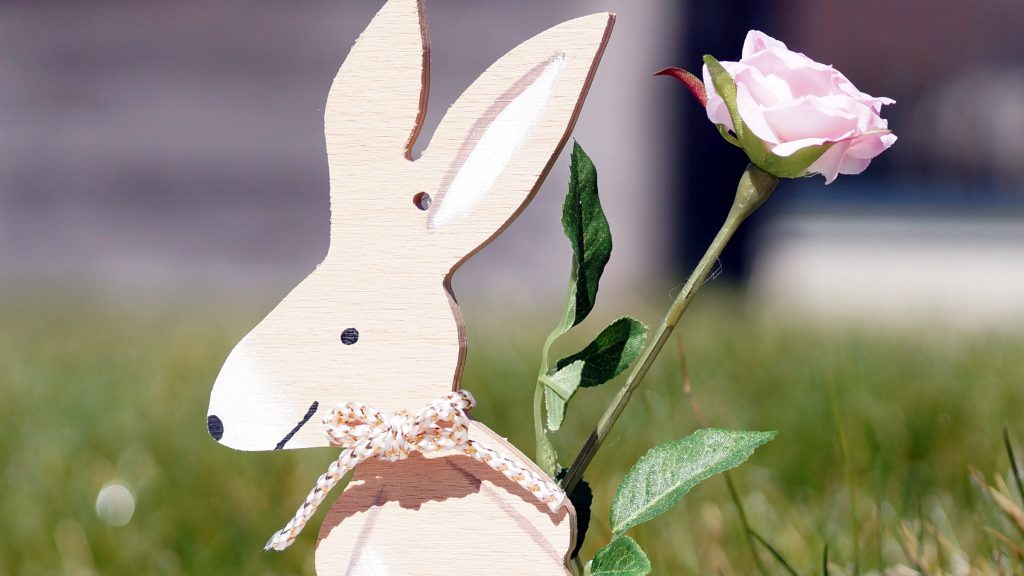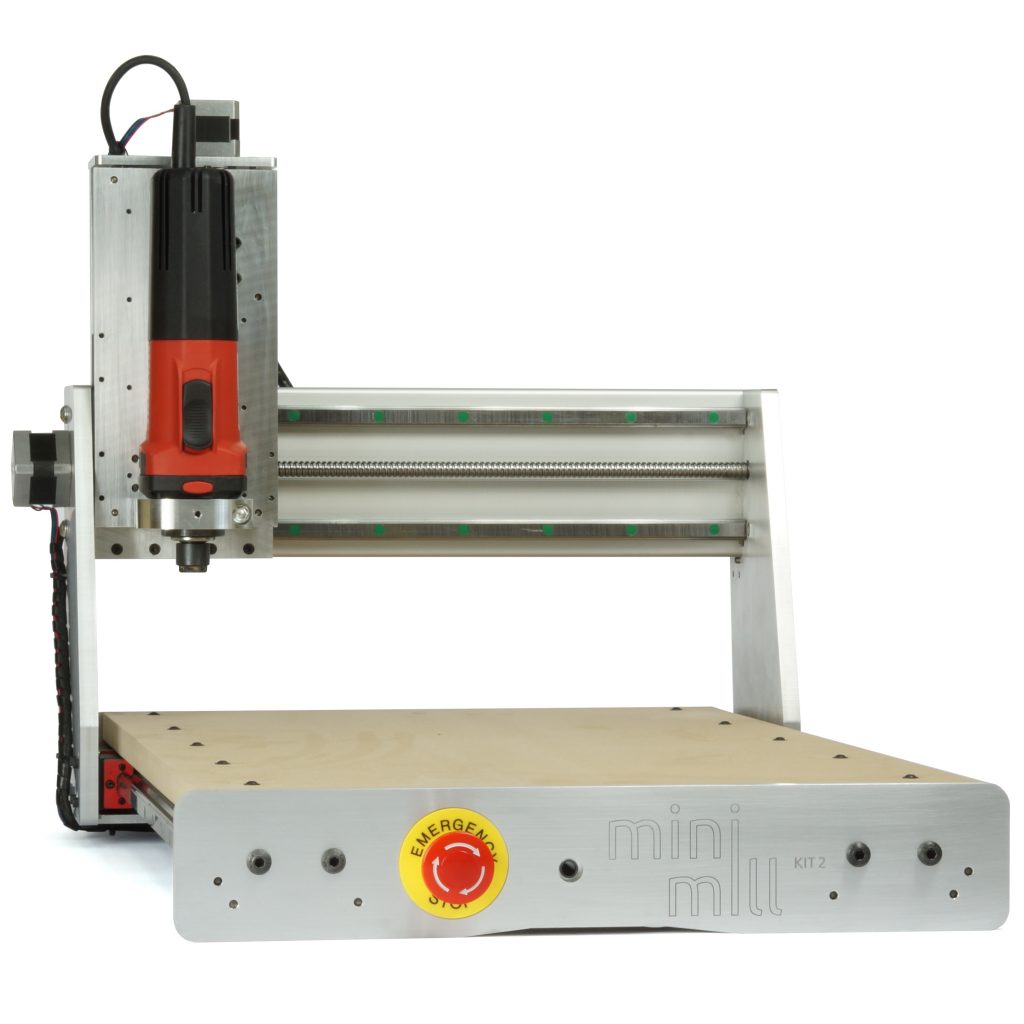 A ROBUST DESIGN FOR PERFECT PARTS
The MINImill KIT2 offers a work area of 560 x 340mm. Optionally you can order our XL version with 770 x 560mm. Both milling machines offer plenty of work space for your projects and fit perfectly on a standard desk.
Our milling machines offer the possibility to extend your projects in y direction enabling you to mill unlimited long parts.
Order your milling machine in different types – you can choose between two sizes and the best milling spindles for your projects.
Compare the tech specs
BALL SCREWS AND LINEAR GUIDEWAYS ON ALL AXES
The MINImill KIT is built with linear guideways and ball screws on all axes enabling you to manufacture precise parts. Furthermore ball screws and linear guideways need only minimal maintanance
15mm linear guideways and 1204 ball screws deliver an exceptional machine stability enabling a high milling quality in wood, aluminium and plastics.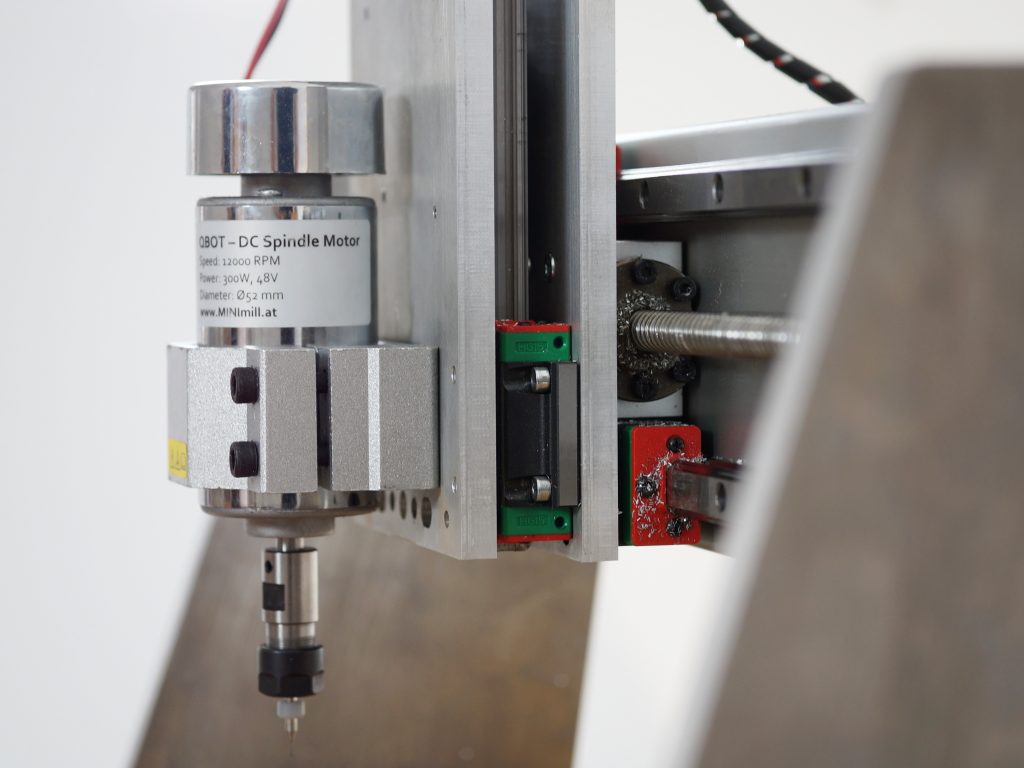 LINEAR GUIDEWAYS FOR EXCEPTIONAL PRECISION AND MINIMAL MAINTANANCE
Linear guides are one of the most important components of a good milling machine. Play or wobbling of the linear components will always be visible in the final parts.
The MINImill KIT2 is built with precise linear guideways, which can easily manage forces during the milling process. Compareable milling machines use linear slides or other cheap solutions which are better suited for 3D printing.
The linear guideways of the MINImill KIT2 are optimized for a long service life after the initial lubrication. You only have to occasionally relubricate the axes.
HIGH QUALITY ALUMINIUM COMPONENTS
Precision milled aluminium parts stiffen the MINImill KIT2 and enable a precise build
Most parts of the MINImill KIT2 are made of standardized components resulting in a high quality buils and a long time replaceability. We took exceptional care in the design to enable a robust and long life design. Of course we have all parts for replacement in stock.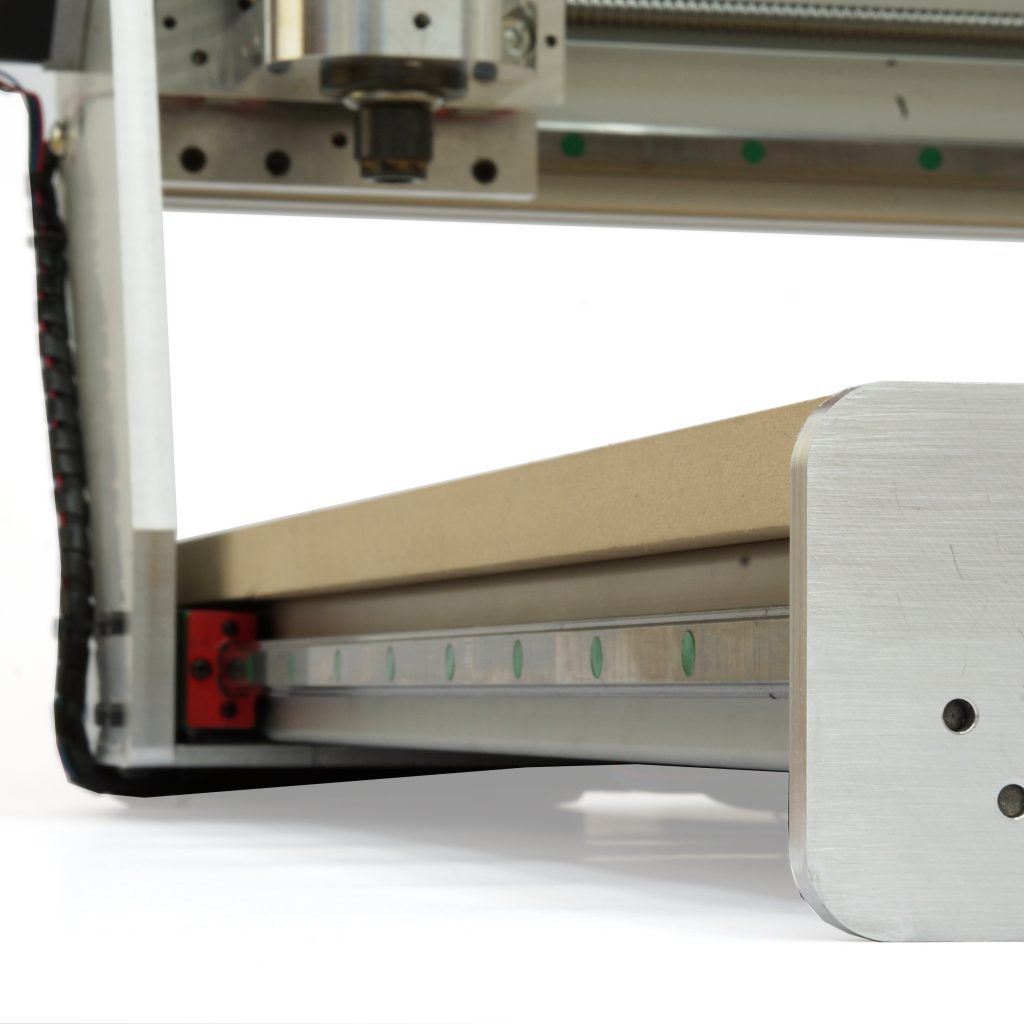 CLEANING AND ASSEMBLY
Assembling the MINImill KIT2 is easy due to the high amount of premade parts. You only need the proper allen keys for assembly which are already included. The electronics board and the cables are already fully pre made so that you only have to connect the plugs.
After manufacturing you can easily clean the milling machine.
Accessories can be easily mounted to the milling machine.
Building instructions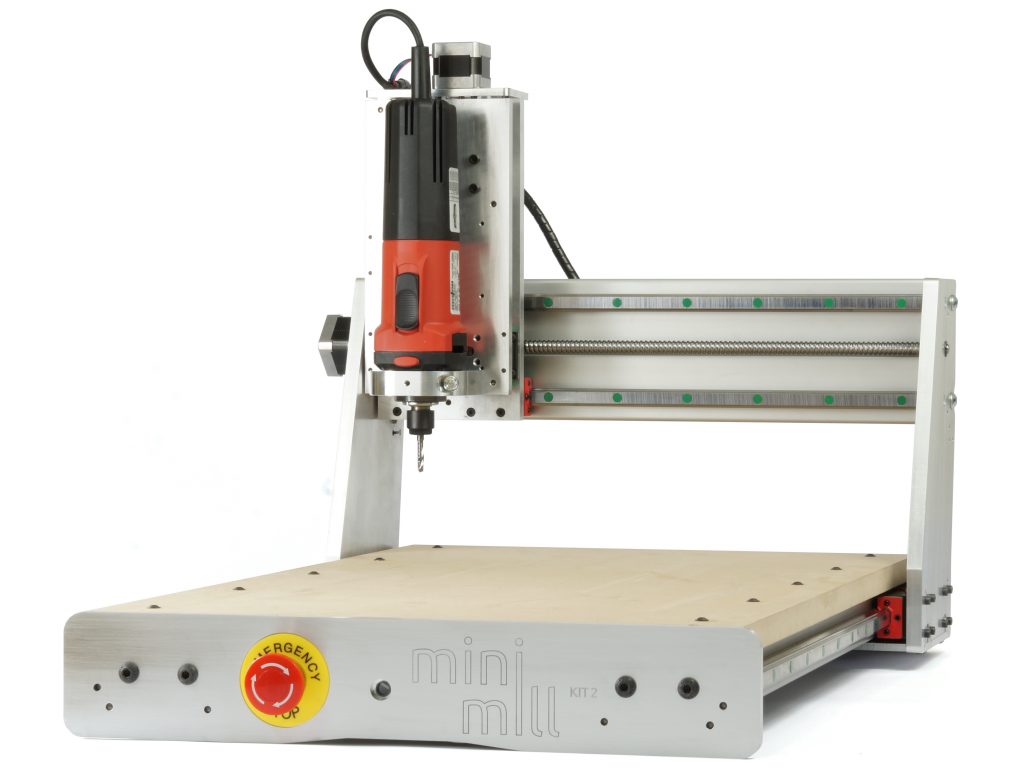 Accessories
Accessories for your MINImill KIT2
Schnellspannsystem
99,90€
MINIMALMENGEN Schmierung
199,90€
Tech Specs
WORK AREA: 560x340x95mm
DIMENSIONS: 720x560x450mm
MAXIMUM SPEED DIAGONAL: 2800mm/min
SPINDLE SPEED: 12.000 bzw 25.000 U/min
PRECISION: IT 7 Kugelumlaufspindeln (±50µm/300mm)
AXIAL PLAY: < 0.03mm
WARRANTY: 2 years (limited to 300h)
POWER SUPPLY: 100-240 V AC 50/60Hz, 160W plus Mafell FM1000 milling spindle
CLAMP DIAMETER: 1-7mm (300W Frässpindel) / 3-8mm (Mafell FM1000 Frässpindel)
ORDER YOUR MINImill KIT2 Now
For further questions you can contact us via mail or our web chat.
Highlights
Import of DXF, STL and Gerber files incl. automated CAD-CAM
Compatible with standard GCODE
Optionally compatible with other GRBL controllers
300W CNC spindle included, optional Mafell FM1000 Frässpindel
Optionally automated surface calibration for PCB milling and tool length measurement
Precision milled aluminium parts
Dimensions
Mill area: 560x340x95mm
Outer dimensions: 560x720x510mm