Assembly of the casing
The following instructions guide you through the assembly of the casing.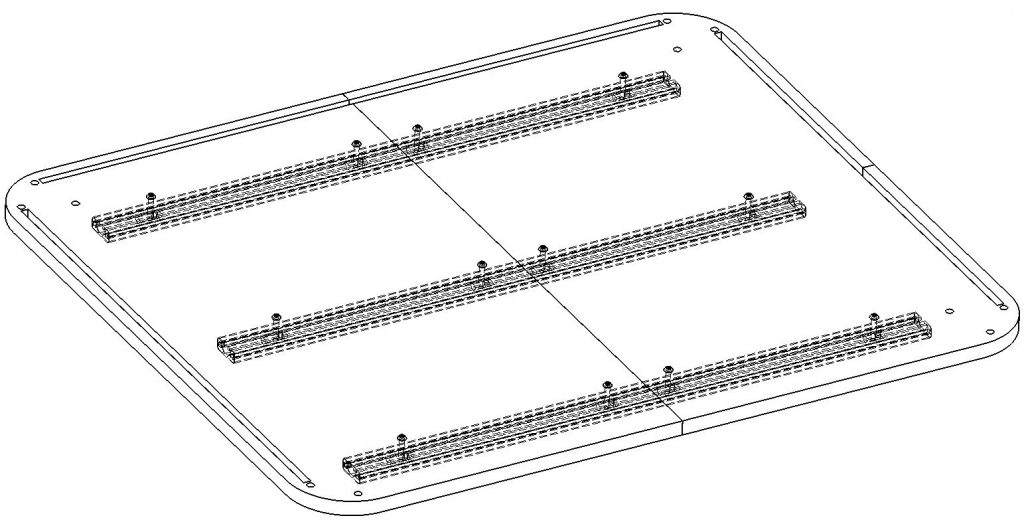 MDF plate assembly
Align the two MDF plates as shown in the left picture.
Place 4 nut stones each into the aluminium profile so that they are aligned to the mounting holes
Screw the MDF plates with the M6x30 screws to the MDF plate
Continue the assembly with the second MDF plate
Hint: you can put a coating on the MDF plates. We recommend a coating with water based acrylic transparent paint

Mounting the adjustable foot
Place the wood M8 nuts at the holes of the adjustable foots
Screw the 4 adjustable foots into the M8 nuts.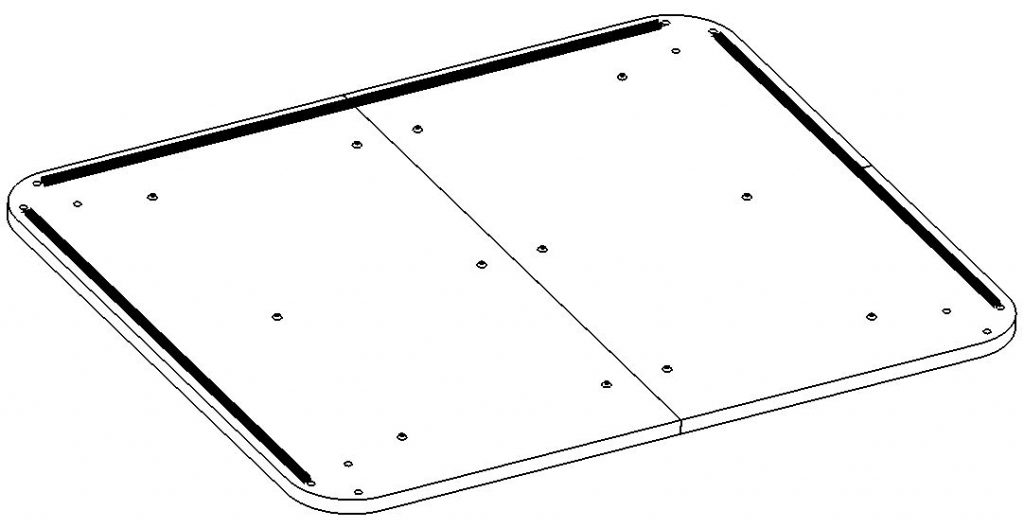 Window profile mounting
Mount the window profiles into the openings (black painted in the picture on the left)
The open side of the window profiles must stay open. The closed side is mounted to the bottom.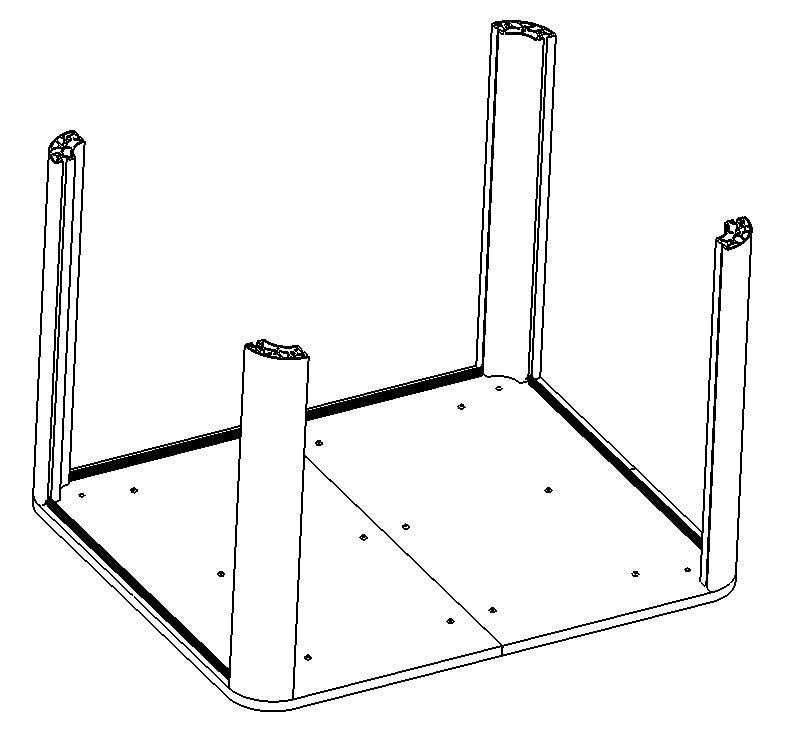 Aluminium profile mounting
Mount the 4 Aluminium profiles with the M8x30 screws
Align the Aluminium profiles with the contour of the MDF plates
Attention: please do not put any load on the Aluminium profiles until the casing is fully assembled!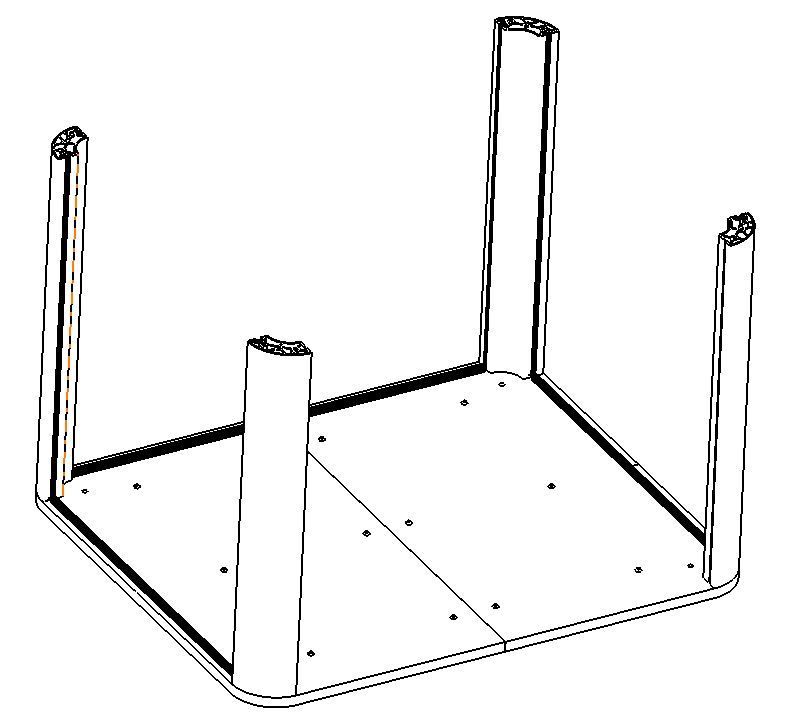 Window profiles mounting
Also mount the window profiles in the alumium profiles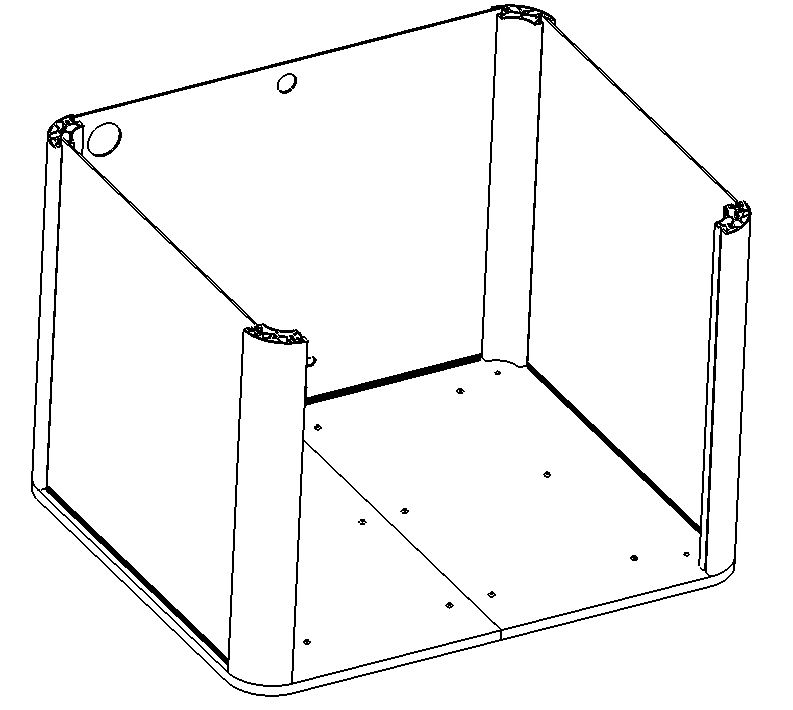 Window and Backplate mounting
Remove the safety foil from the windows
Mount the side windows and the backplate into the window profiles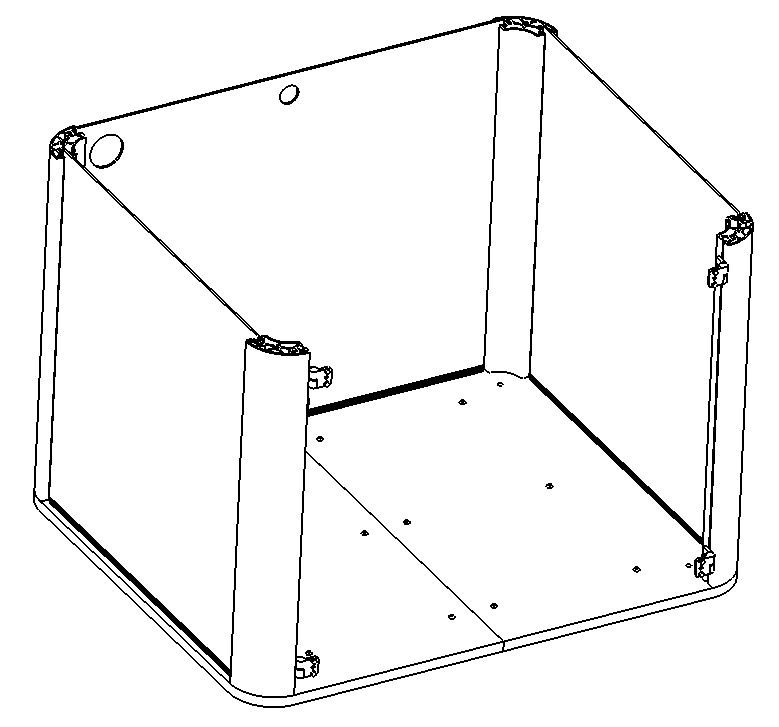 Hinges
Mount the hinges on the aluminium profiles. Take care to mount the hinges on the proper side – there are left and right hinges.
Place the 4 slot stones on the corresponding hinge position
Mount the hinges with the M6x10 screws onto the slot stones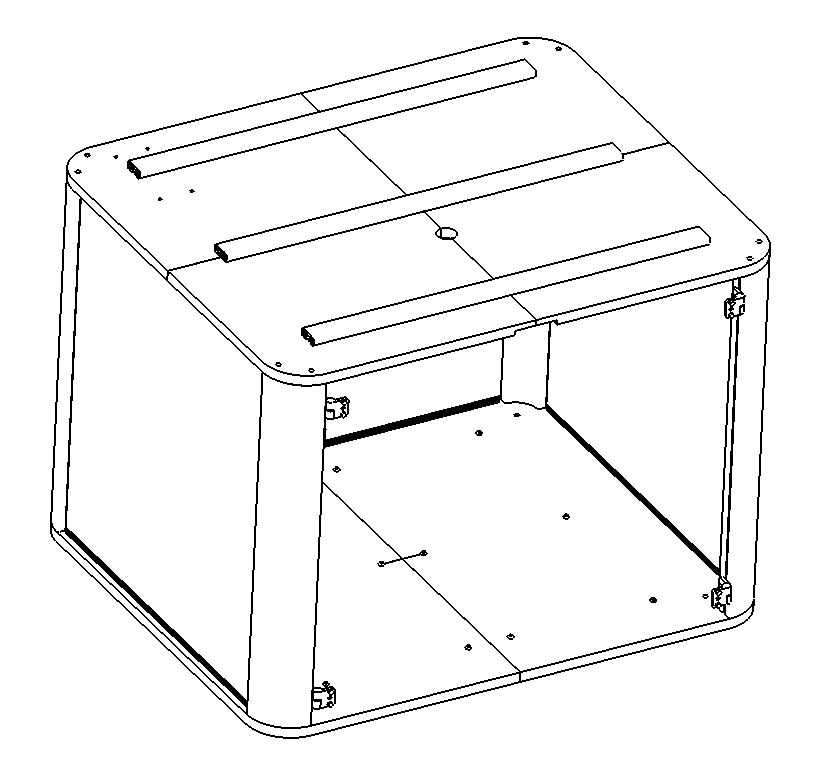 Cover plate
Place the cover plate on the aluminium profiles
Place the side window and the backplate into the window profiles
Attach the cover plate with the M8x30 screws.
Door mounting
Mount the door with the M6x10 screws and the M6 nuts onto the hinges. Do not overtighten the screws as there is plastic in between – we recommend locking the nut with a medium thread locker instead
Place the door with the emergency stop on the right side – there is a cutout for the emergency stop in one of the door panels. The recommended mounting position is on the right side – however you can change the layout if you want.
If the hinges fall apart during assembly – they are mounted on the wrong side (they work only on one side)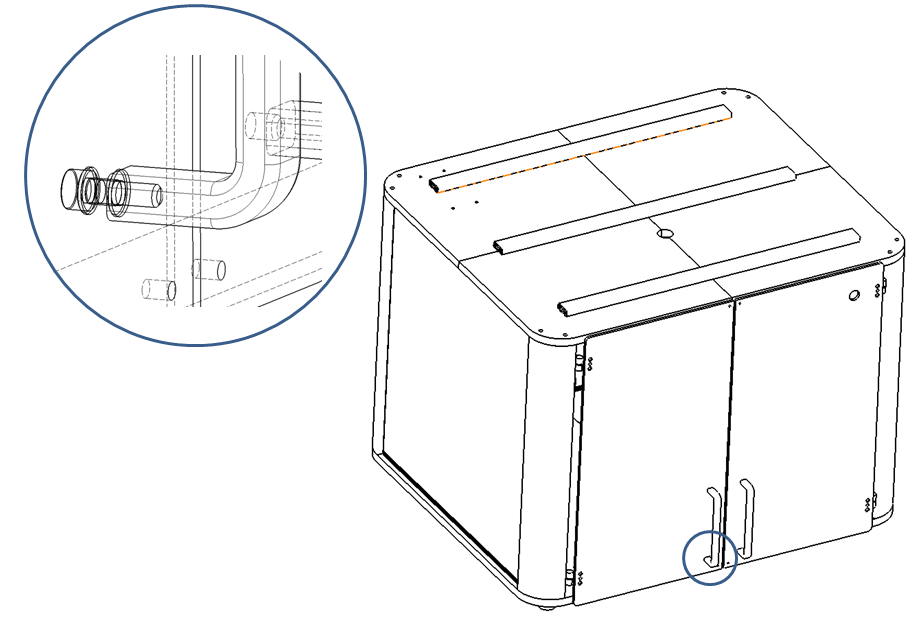 Door handle
Mount the door handle with the M5x16 screws and plastic distance holders inbetween.
Do not overtighten the screws.