A NEW DIMENSION OF MODEL MAKING – THE EASY TO USE QBOT MINIMILL KIT!
The QBOT MINImill KIT enables you to easily manufacture precise parts at home. With it's advanced software the MINImill KIT manufactures 3D objects or PCBs from your CAD files.
The MINImill KIT measures 560x720x360 mm, and fits perfectly on your desk. The milling machine can directly manufacture your parts from DXF, STL and Gerber files in your workshop.
The QBOT MINImill KIT is more advanced than other milling machines. Our innovative software automatically calculates the toolpath and helps you select your workpieces.
EASILY MILL YOUR PCBs
Single our double sided PCBs can directly be milled from your .gerber files. Open your files and directly start manufacturing your PCBs. Our advanced software guides you through the milling process and selects the tools automatically. The MINImill KIT can automatically measure the surface of your PCB to guarantee the best possible results.
The MINImill KIT automatically chooses the perfect milling tools and generates the tool paths automatically. You just have to change the tools and wait until your PCB is made in your workshop.
SIMPLE 2D AND 3D MILLING
Manufacturing 2D or 3D files is as simple as PCB milling – open the file, place your part and start milling.
Our advanced software automatically calculates the perfect code for manufacturing from your 3D file – you don't have to use complicated CAD CAM software to manufacture your parts. However, if you want to mill highly sophisticated parts, you can directly import GCODE from your favourite CAD CAM system.
You can manufacture your parts for model making, casting or woodworking within minutes in your workshop.
A PRECISE DESIGN FOR PRECISE PARTS
The MINImill KIT offers a workspace of 420×300 mm enabling you to manufacture a wide range of projects.
You can order the MINImill KIT in different configurations, with the linear screws as the main distinction.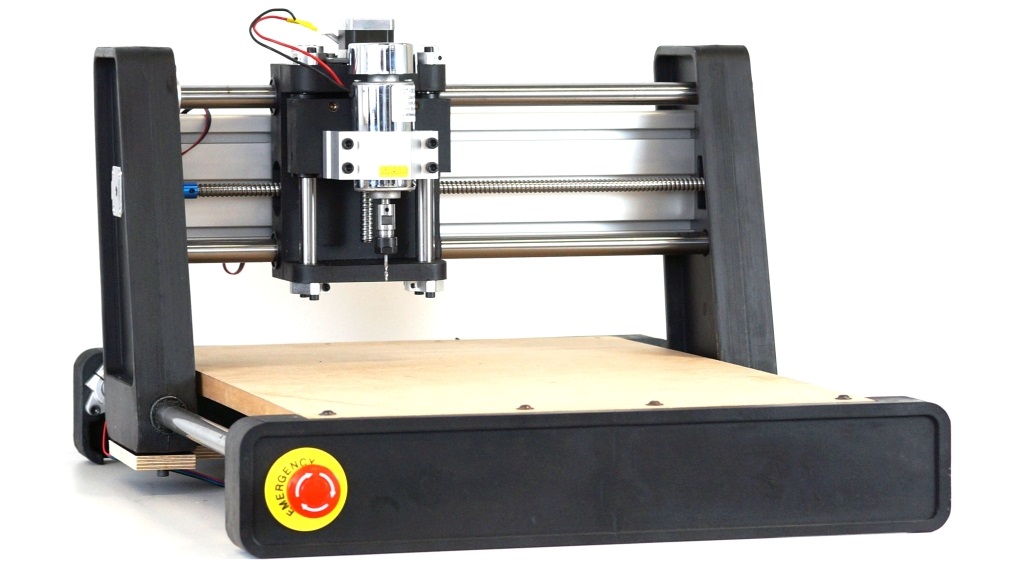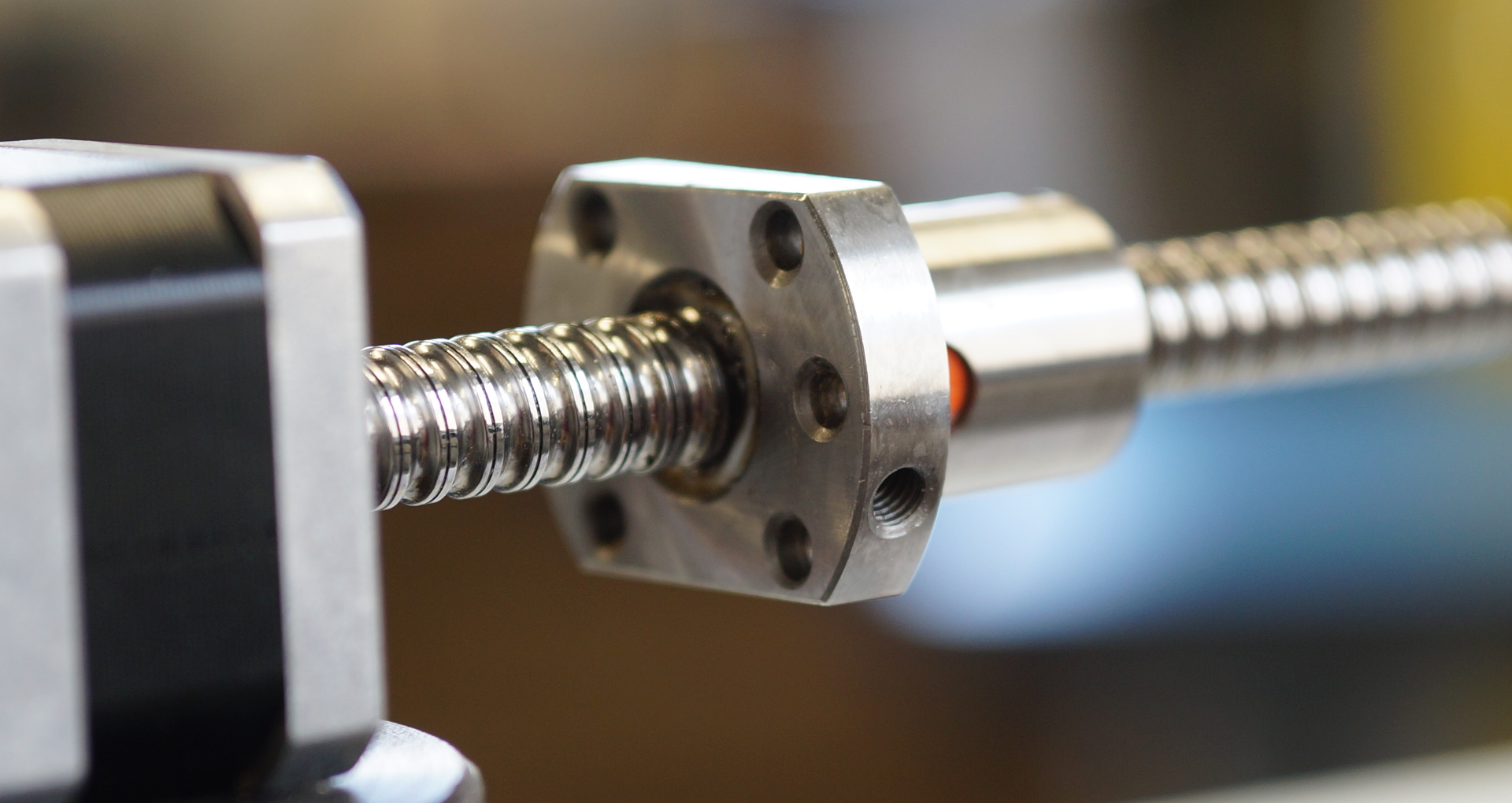 BALL SCREW- OR TRAPEZOIDAL SCREWs
You can either order the MINImill KIT with trapezoidal- or ball screws. The ball screws offer the advantage of increased precison and reduced maintenance.
Trapezoidal screws have a slightly higher reversal play and need cleaning and re-lubrication.
LINEAR GUIDES FOR HIGHEST PRECISON
The guides are one of the most important details of a good CNC milling machine. We use linear ball guides an all axes to offer you the highest precision possible enabling to get perfect milling results.
Other milling machines often use ball bearings which directly run on Aluminium profiles. These guides are suiteable for 3D printing and lasercutters. However in milling machines these types of guides quickly wear out and lead to bad milling results.
To offer the best stability we made the longest guides in its class enabling you to get the best results possible. The linear guides have an integrated lubricant depot which lasts for a lifetime.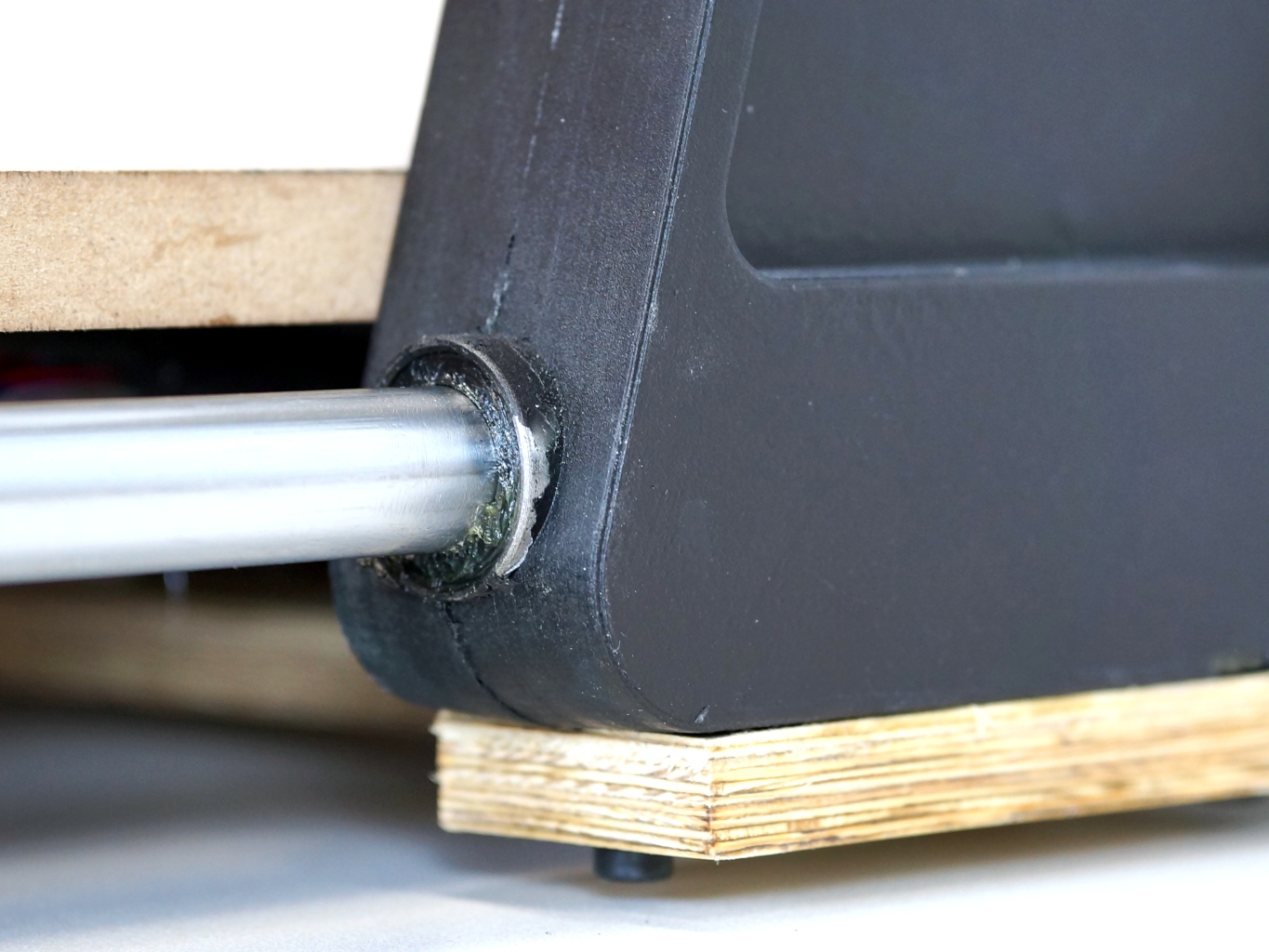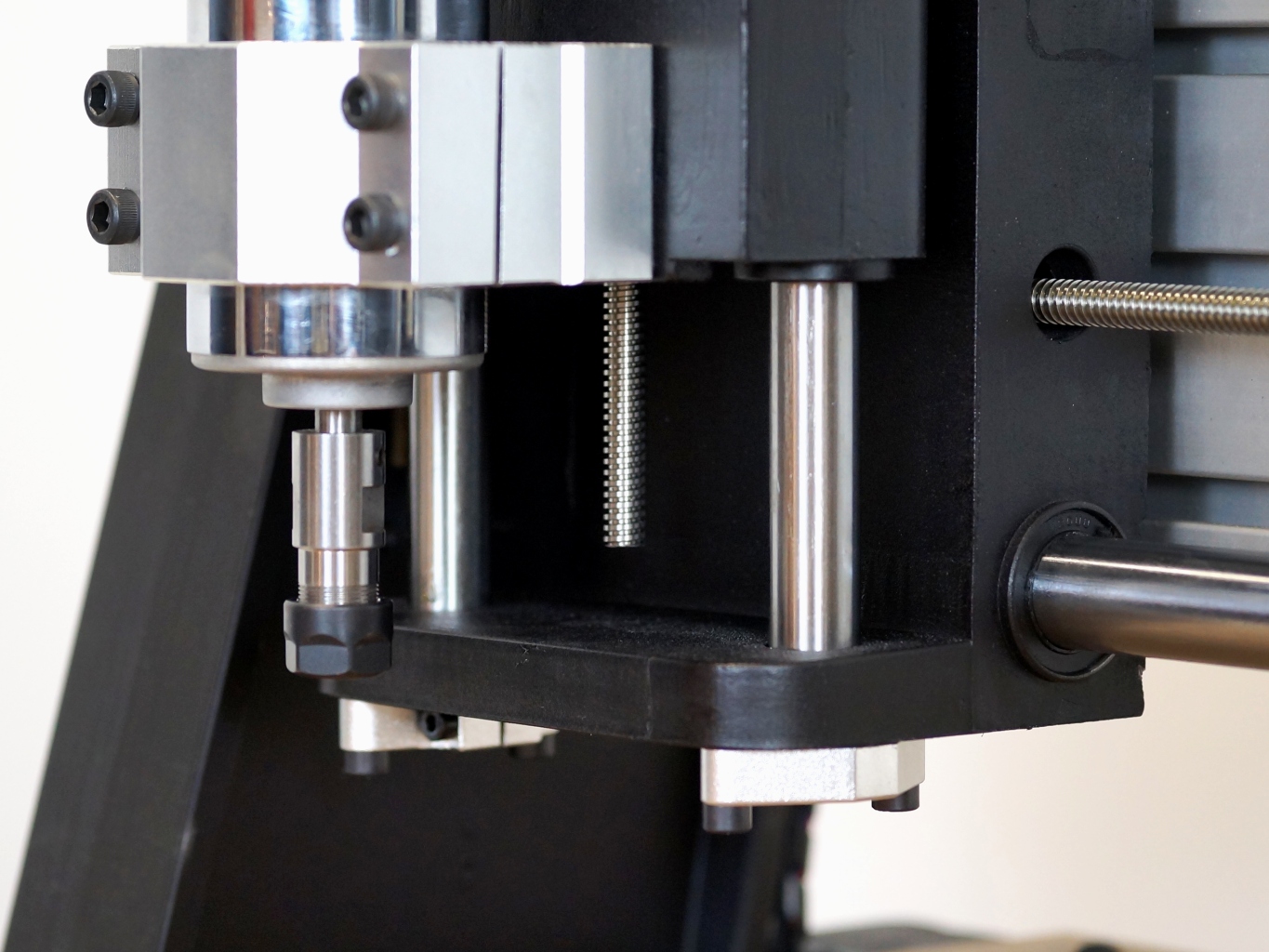 ADVANCED MATERIALS
Advanced composite materials, similar to parts in aerospace design, reinforce the milling machine on critical parts. These composite materials damp vibrations a lot better than Aluminium parts enabling you to get precise results over a long time.
The MINImill KIT uses a lot of standardized parts guaranteeing high quality and the ability to easily repair critical parts. Designing the MINImill KIT we made sure that all of the parts last for a long time.
SIMPLE SOFTWARE
Our innovative Software connects to the milling machine via USB. Our software enables you to directly cut your parts from DXF, STL or .GERBER files.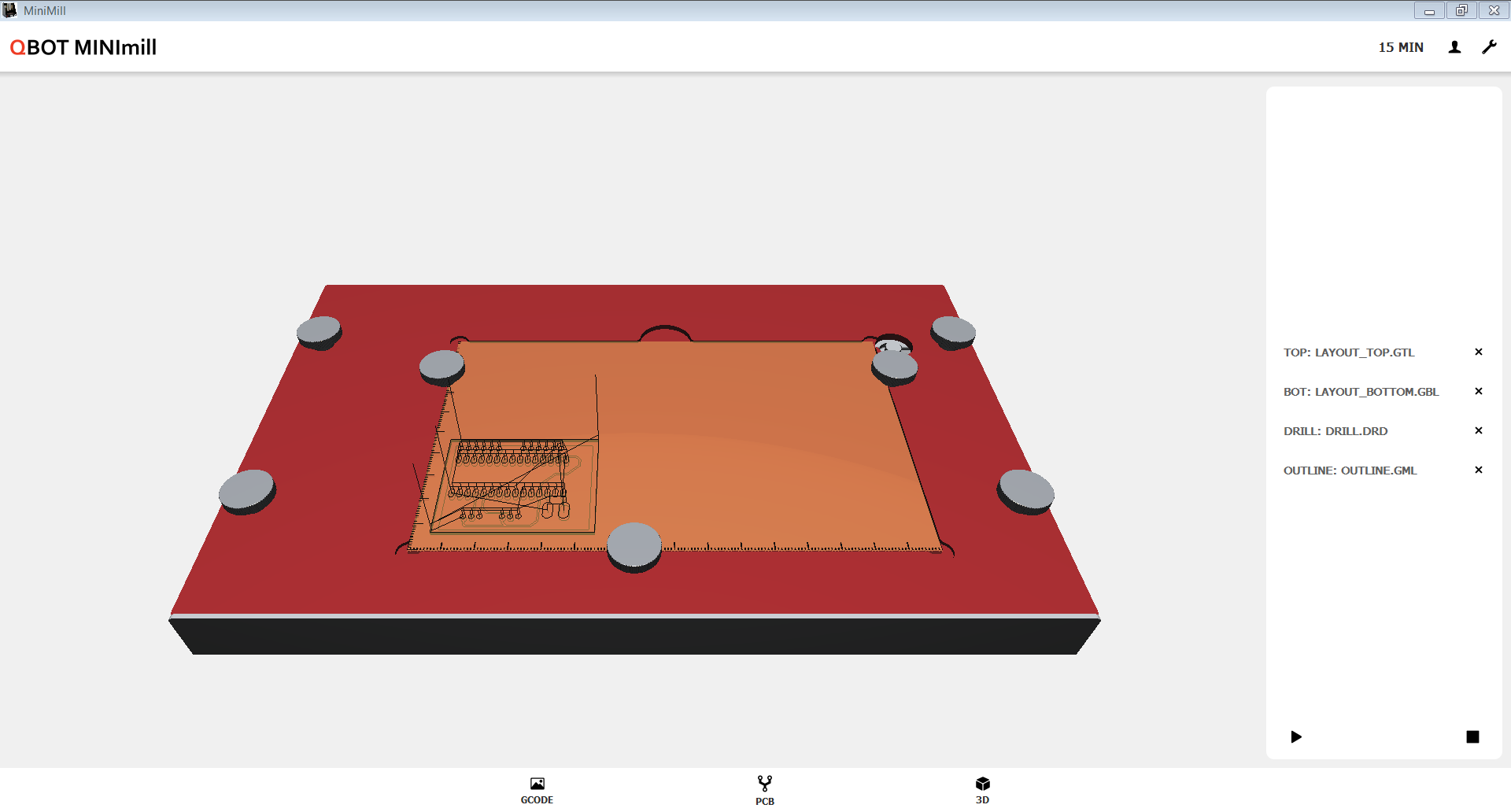 CLEANING AND ASSEMBLY
The MINImill KIT is easily assembled. You just need allen keys, which can be optionally ordered directly from us. The circuit board is fully assembled, you just need to connect the cables according to the instruction manual.
The open design of the MINImill KIT enables you to easily clean the milling machine.
Get you MINImill KIT NOW!
If you are interested, send us a mail for preorder.
---
Highlights
Properties
Importfunction for DXF, STL and Gerber incl. CAD-CAM Conversion
Compatible with Standard GCODE
300W CNC Spindle included in the Pre-Order Price
Optional Surface Probing for PCB milling
Aerospace Grade Parts
Dimensions
Workarea: 420x300x65mm
Dimensions: 560x720x360mm